Since any work made on the pottery wheel requires more than one session to finish the pieces, none of the work will be completed in this class. We make lots of pottery to take home in our Adult Classes. If you're ready to sign up for a full class series, you can do so without taking this introductory class. The teacher for this class is Jenny Beech.
TIME: An Intro to the Wheel class is from 7-9pm.
Intro to the Wheel: $75
REFUND/CANCELLATION POLICY: FOR CREDIT OR REFUND, YOUR CLASS MUST BE CANCELLED 24HRS BEFORE START TIME. NO REFUNDS OR CREDITS WILL BE ISSUED IF CANCELLED LESS THAN 24HRS BEFORE THE DAY AND START OF THE CLASS. WE WILL CHARGE $75 FEE FOR CHANGING THE RESERVATION UNLESS THE CHANGE IS MADE 3 DAYS (72 HOURS) BEFORE THE CLASS DATE.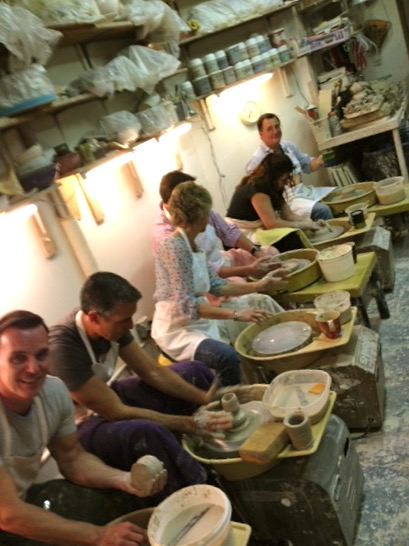 2019 Class schedule:
July 27, 2019 7:00pm
September 28, 2019 7:00pm
October 19, 2019 7:00pm
November 16, 2019 7:00pm
December 21, 2019 7:00pm